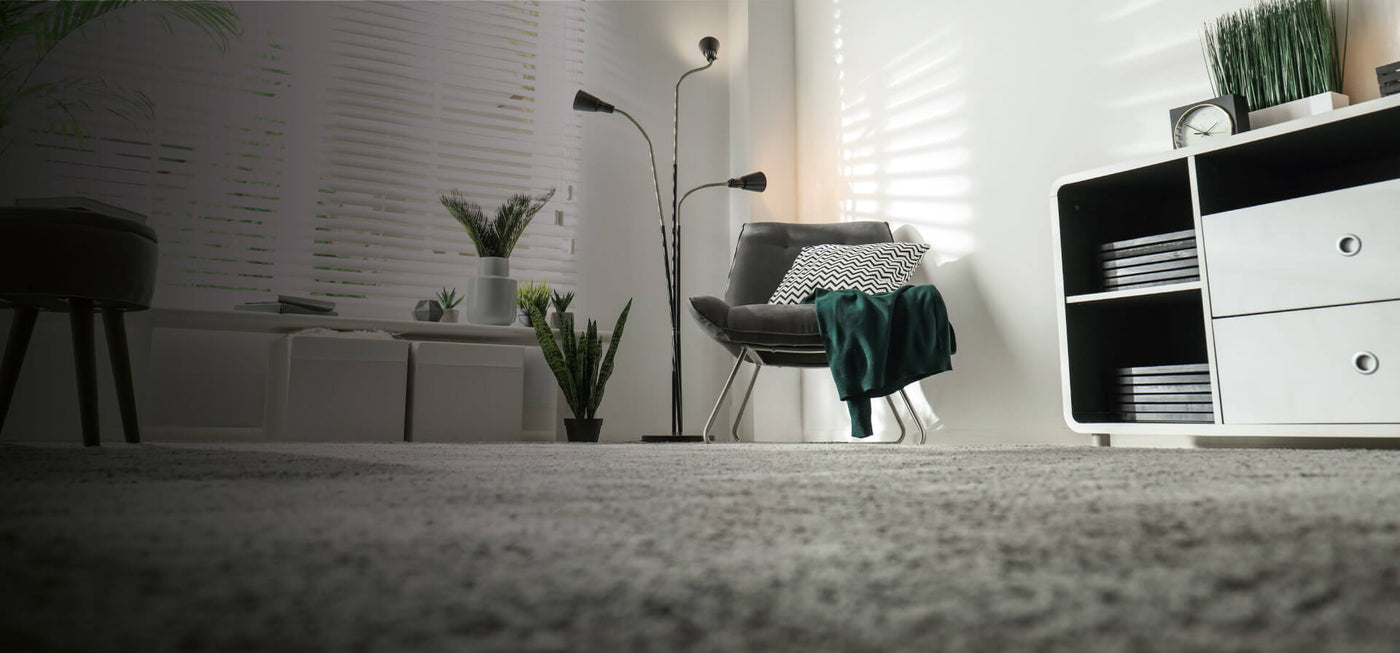 Fitting Information
At Lazy Carpets, we pride ourselves in offering you excellent service. With this in mind, we want you to be 100% confident when purchasing from us. To place an order, you will need to provide a valid contact details, so we can contact you to confirm your fitting details.
We aim to fit all orders within a maximum of 4 weeks. However, in the rare event of items being out of stock, we will fit as soon as the new stock arrives. In certain exceptional circumstances, such as adverse weather, we may be unable to fulfil your order per these terms. In these circumstances, we may require additional time and effort to complete the fitting.
Any dates we specify for the fitting of your flooring could be subject to change due to circumstance beyond our control, and we shall not be liable for any losses, costs, damages, charges or expenses caused by any delay. If we make a mistake, we will use our best endeavours to rectify the problem as quickly as possible.
Areas We Fit In
We are currently only able to fit in the North West of England and selected postcodes in Scotland. We do not fit on Saturdays, Sundays or Bank Holidays.
The following postcodes are currently accepted for fittings:
England:
BB, BL, CH, CW, L, M, OL, PR, S, SK, WA, WF, WN
Scotland:
FK, G, KA, ML
Fitting Charges
All orders at Lazy Carpets will have a fitting charge. Your fitting charge will depend on the number of rooms, and the size and layout of them. We offer a discount for multiple rooms and charge a little more for stairs due to the extra labour involved. We will always quote for your flooring and fitting separately so you can see the charges.
Fitting Arrangements
You will be contacted when your flooring is ready to be fitted to arrange a fitting date. You will be given an all-day appointment initially, and the fitter will call to give you a rough time estimate on the morning of your fitting date.
Fitting is usually only done Monday to Friday, excluding bank holidays.
You can call us Monday to Friday 9 am to 5 pm (excluding bank holidays) for any fitting issues or questions on 01925 988627.
Fitting Promise
At Lazy Carpets, we look after our customers, we are confident in the craftsmanship of our fitters, and the quality of our products. So, if you have any concerns regarding your fitting, please contact us as soon as possible. We will be happy to help out as much as we can.
What Our Customers Say About Us
Heather Smithson
Herringbone Coretec Flooring
I am so pleased with my new flooring that has been recently installed by Lazy Carpets. A fast, flexible and professional service was provided by all of the team. I would like to give a special mention to the fitters, Phil and Adam, who were brilliant and exceeded my expectations! They were so helpful, friendly, tidy and knowledgeable - nothing was too much trouble! Thank you! I would definitely recommend!
Product: Coretec Herringbone - Haze
Hayli Slater
Add our floor fitted today and its…
Add our floor fitted today and its amazing, the fitters phil and adam did a amazing job , i would definitely recommend these to anyone thankyou
Product: AGT Mood - Mare
Alexandra Maguire
Absolutely love my new flooring
Absolutely love my new flooring, Steph who came to measure and run through my options was so lovely and helpful she helped me find the best flooring to suit my house and explained everything so I felt at ease
Phil & Graham came to fit the flooring and they was also lovely and did a great job so thank you all!
I will be using lazy carpets again when I change my carpets as this time I had herringbone vinyl which looks stunning and has changed the way my living room feels so much more brighter and even looks bigger!
Product Shown: Diamond Layton 109L
Lee
Love my new stair runner they did an…
Love my new stair runner they did an amazing job with great customer service from all the team. Thank you
Product Shown: Lugano Slate 277
Julie Smith
I had Steph come round to give me a...
I had Steph come round to give me a quote in 2022 for my living room, dining room and hallway. The lads came but unfortunately I don't know their names, sorry guys 😞 they were very good, polite and helpful.
I have just recently had my bedroom fitted by Lee, I Cannot give this man enough praise he was brilliant. He was on his own and had to move a disability bed, which I thought no way can one person do that, but he did!!
He moved a wardrobe that should have not been there as it wasn't on the fitting form but he did it anyway 😀
Lee gave me good advice on how to take care of the flooring which was brilliant.
I can 110% recommend Lazy Carpets, they give a fair price, good products and very good workers! Especially Lee xxx
Mrs Jacqueline Halligan
The guys were very polite and…
The guys were very polite and professional and they did a wonderful job my home feels so homely and fresh I would definitely recommend them to anyone.
Product: AGT Effect - Solaro
Emma Richardson
Absolutely made up with my new bathroom…
Absolutely made up with my new bathroom flooring! Phil was very kind & amazing at his job! Couldn't have been happier! So tidy as well!
Product: AGT Mood - Mare
Linda & Colin
WOW!! Just Wow
Today I had my new floor laid by Lazy Carpets, Steph was very informative when she came to see me and my husband . We are both disabled and pensioners and Steph could not do enough to ease our minds about picking what we wanted and shown a lot of samples without a sales pitch, today we had our floor done by two fitters phill and Adam they were very professional and well mannered . Made sure we were happy every step of the way, very clean, made sure we were completely satisfied with the work and even shown us the finish flooring and informed us if we had any questions or doubts, then we were to just give them a call. They also made sure that we were completely satisfied with the results made sure the area was clean and tidy before they left 💯 over the moon with my new flooring and I would 💯recommend lazy carpets to anyone I couldn't have asked for a better team of fitters. THANK YOU SO MUCH STEPH, ADAM, PHILL AND all the team at LAZY CARPETS
Product: AGT Mood - Marine
Mandy Carter
Absolutely perfect 🥰
Absolutely perfect 🥰
From Amelia measuring up and pricing the flooring, to Matt laying it, the quality of the flooring too, I highly recommend 👌
Product Shown: AGT Effect Solaro & Siena 71